The mission of Partners in Prevention is to improve wellness and prevent substance use disorders and related health challenges in Hudson County and New Jersey.
Total Number of People Helped through our Education Programs in 2016-2017
Top Number of Participants 2016-2017
Footprints – 957

Keys to Innervisions (KIV) – 675

CADC – 420

Parent Workshops – 150

We Are Not Buying It 2.0 (WNBI) – 474

Prehistoric Pals – 152
Drop in Alcohol Use from 8th, 10th and 12th grade participant responses from 2012 to 2014
We Need Your Help!
Please become a PIP donor and support our work. Your tax-deductible donation supports PIP's mission to provide hope and help to individuals and families who are afflicted by the disease of alcoholism and drug dependence. Watch the video to the right to see how your donations can make an impact today! Donate Today!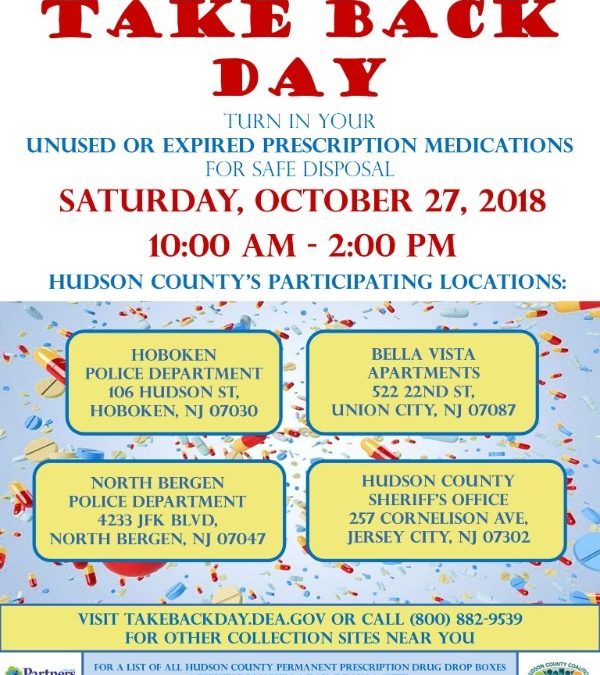 Twice a year, the DEA holds a prescription Take Back Day dedicated to disposing of old, unwanted, or unused medications.  People across the nation participate in this unofficial holiday to help reduce the likelihood of someone misusing or abusing medications.  You can...
For any additional information, please contact PIP directly.